Find your level on the scale 0 to 5
Before you take one of our language courses you might want to assess your level. The levels below range from ZERO (complete beginner) to FIVE (native expert). If you feel you are higher then ONE, say, but not as high as TWO, then use a decimal point (e.g. 1.4).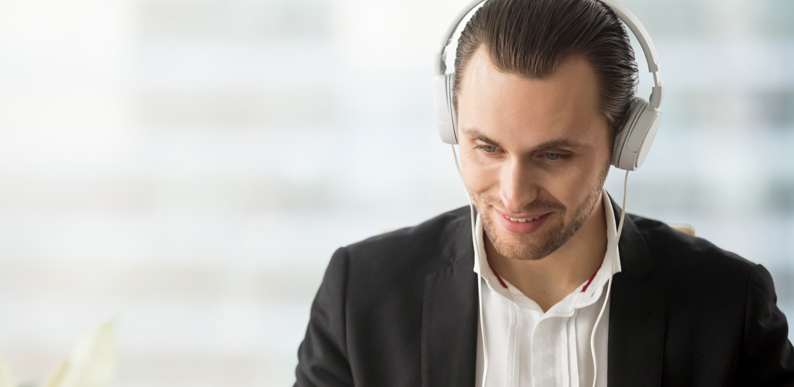 0 = Beginner level
Level ONE
You are secure with basic greetings, welcoming, saying who you are, introducing a third party, ordering drinks and food, and asking simple questions. You can say the individual letters of the alphabet. You can say the time and give dates. And you are equipped with key survival phrases like asking someone to speak more slowly!
Level TWO
You can hold a hesitant conversation, with a limited range of words and using basic grammar. You can greet people, start a presentation, thank people for coming, use common expressions such as for thanking, apologizing and complimenting. You'll know numbers, and be able to describe prices, quantities and distances. You'll be able to say whether you agree or disagree, or like something or not. And you can express enthusiasm or encouragement!
You will understand short bursts of the language if spoken clearly and not too fast. You'll be able to read menus (if not knowing all the names of the dishes) and navigate around websites. You'll be able to make sense of most routine emails and texts, especially where the content is predictable. And you'll be able to write basic emails yourself.
Level THREE
Now you are familiar with most of the grammatical structures, if not always perfect in their use. You will be comfortable in conversation if lost for a word here and there. You can make arrangements – and change them – and show courtesy and politeness. You can make a complaint effectively and express shades of opinion. And you can describe people, places and processes in some detail.
You will be able to follow conversations in meetings and conference calls (if needing clarification from time to time).
You will be able to read news articles and reports, if with the help of a dictionary.
Level FOUR
There still may be minor inaccuracies, but you will be making your meaning clear without difficulty. You can give a presentation and field questions and participate in discussions. You can assert a different point of view tactfully and idiomatically.
You will be able to follow presentations and conversations at natural pace, pick up nuance and irony, and understand TV, films and radio. You can read documents and articles comfortably and understand finer implications. You are able to write emails and reports with good control of grammar, idiom and style.
Level FIVE
You are confident with all the above and do not need language training!
Talk to us about taking your skills to the next level

Lingua provided a high standard of personal tuition and ensured that each session was interesting and motivating. I was particularly impressed by their teaching methods and positive encouragement provided throughout the course.
Dave Brewerton