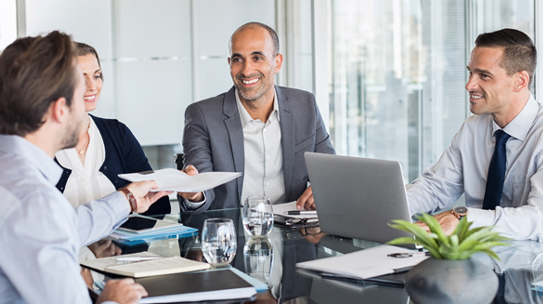 Our one-to-one English courses help you to speak accurately and confidently, with good pronunciation and idiom, and to understand English spoken at natural pace.
With Lingua's guidance you'll flourish in meetings, presentations, conference calls, on social occasions, emails and all forms of conversation and discussion.
The training is prepared around your needs and schedule, with a choice of:
regular training sessions
residential courses
distance-learning

Talk to us about how our English courses can develop your English skills
Courses were of bright quality, teachers competent and friendly. I enjoyed my training. After two weeks in England I am able to take part in English meetings without difficulties.
Marcel Mortier
Sample worksheets for business English

These sample worksheets are for learners who already have a working knowledge of English and now want to progress beyond the basic rules to the many idioms and colloquial forms of speech used in business and day-to-day working life. The worksheets are intended to be used with the guidance of a teacher.
For day-to-day and social use
The preparation and delivery of courses have been of a high standard and we are very pleased with Lingua's professionalism and care.
Caroline Papp
These three short films from Lingua give insights into language and behaviour in the UK, including greeting each other, complaining, expressing positive and negative views. Scroll down for worksheets to follow up the themes.
Greeting people (and talking about the weather)
How the British (don't) complain
Expressing agreement – and more negative views
To follow up some of the themes in these films, see sample Lingua worksheets